Design of timber structures for the future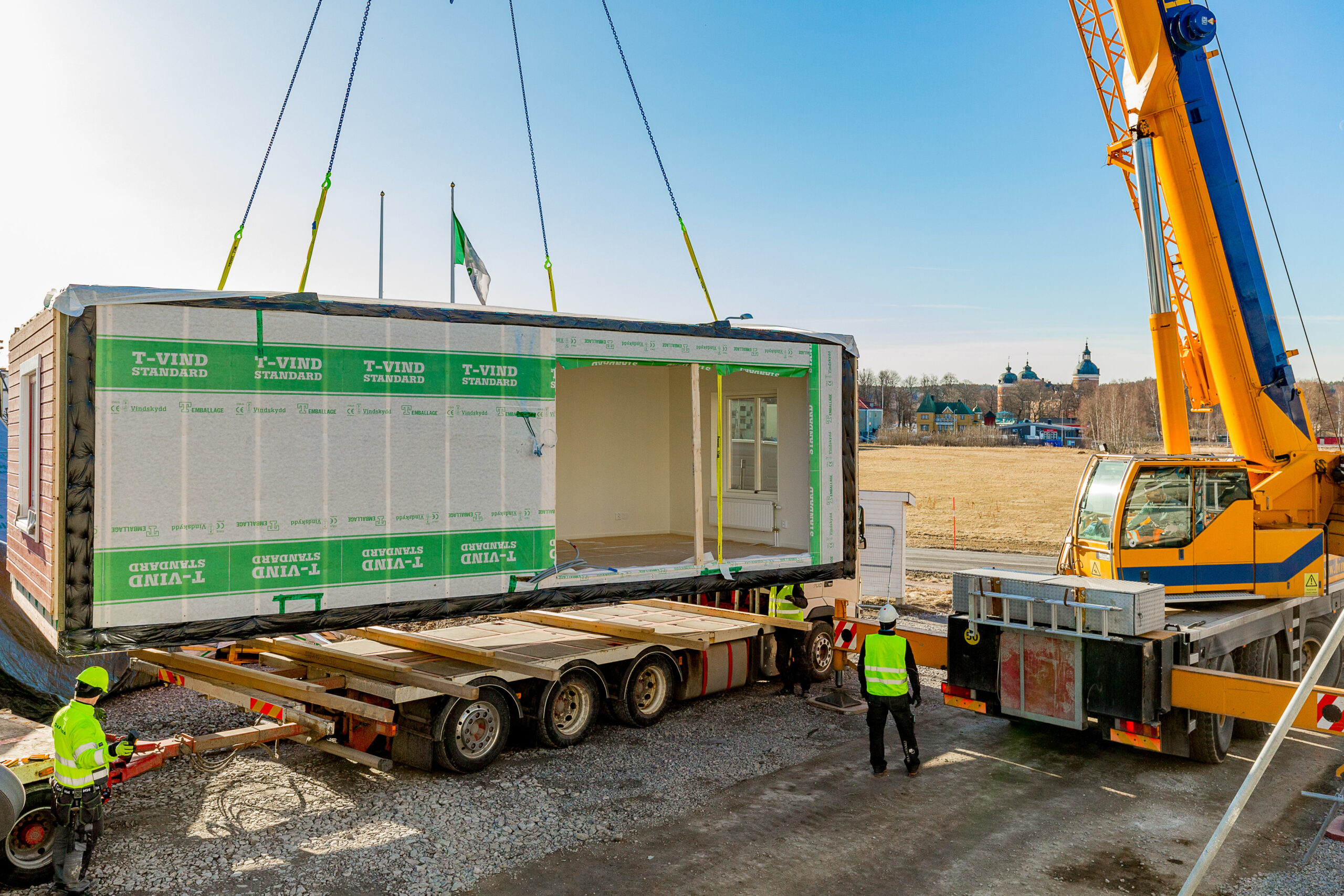 Picture: House by Derome ready to be assembled
This work package focuses on the primary design of buildings and ways to facilitate deconstruction rather than demolition. We will investigate what is to be optimized, encouraged and avoided in design – to be described by a "rebuilding factor".
Special attention will be directed towards the design of connections, as this greatly affect the possibility to disassemble building components.
The work package is structured in four tasks:
1. A study of new ways to design structures and details to facilitate recovery of materials, meeting building regulations and standards of different countries, and need for future changes
2. Optimization of primary design to enhance resource efficiency in building and deconstruction.
3. Improvement of connections in structures
4. A study on BIM documentation of materials and products, extended with disassembly data and reusability information