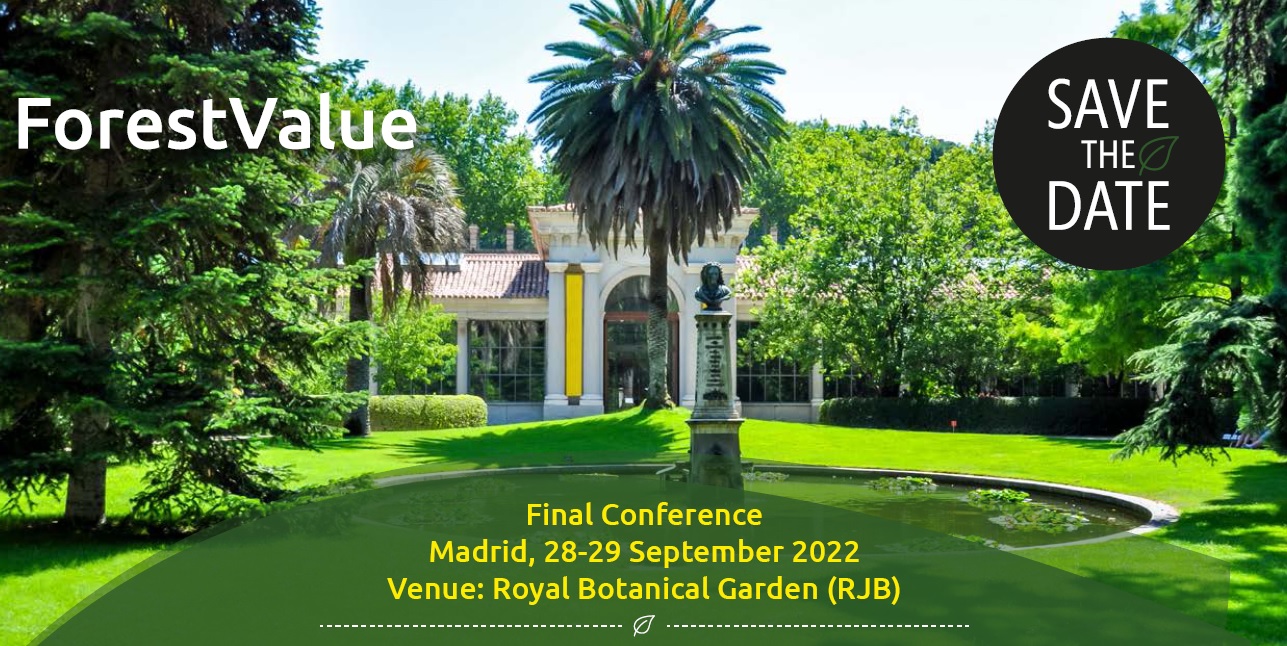 ForestValue Final Conference will take place in the Royal Botanical Garden of Madrid on the 28th and 29th of September 2022. This event will bring together Joint Call 2017 project coordinators and partners. Presentations and lively discussions with stakeholders from industry, academia, funding and policy-making organizations in the forest-based sector can be followed during the Conference.
Dr. Karin Sandberg, the coordinator of the InFutUReWood project, will present the main results of the project on the 29th of September at 11:15 CEST. She will also participate in a panel discussion about "past, present and future" at 15:05 CEST.
Prof. Guillermo Íñiguez-González and Dr. Daniel F. Llana, Spanish partner of the InFutUReWood project, will also attend the Conference in person.
The Conference will also be live streamed and you are welcome to attend the Conference online in the links below (please note that there is a separate link for day 28th and day 29th )
The Conference program can be downloaded at this link.