(no Header here – the page title functions as header)
We liked a lot reading on internet about the japenese Itakura construction method and though this project could be a great source of inspiration for all those working with design for deconstruction.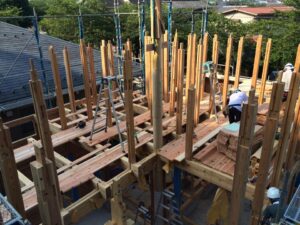 A lot to learn from this well presented description of the work steps!
This particular picture come from this blog post.