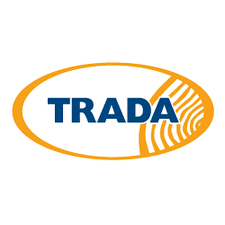 Trada Better Building Conference, 27 November 2019
Royal Geographical Society, London

As part of the research for the inFutureWood project, we recently attended TRADA's 'Better Timber Buildings Conference' on 27 November 2019 at the Royal Geographical Society, London. The one-day conference looked at a range of topics regarding design, procurement and construction of timber buildings.
Speakers included leaders in the field of timber design and specification with a range of subjects covered including how to ensure site conditions and the build process are right for CLT, appraisals of the major forms of off-site timber constructions and challenges arising from compliance with Part B of the Building Regulations when designing medium and higher rise timber buildings.The holistic benefits of timber in construction, primarily to do with health and well being, was well covered while an interesting presentation on 'Building with timber: lessons from abroad' focussed on the state of timber construction in North America. 
There was little mention of timber reuse or designing for disassembly in any of the presentation which potentially highlights the lack of understanding and awareness of this issue.